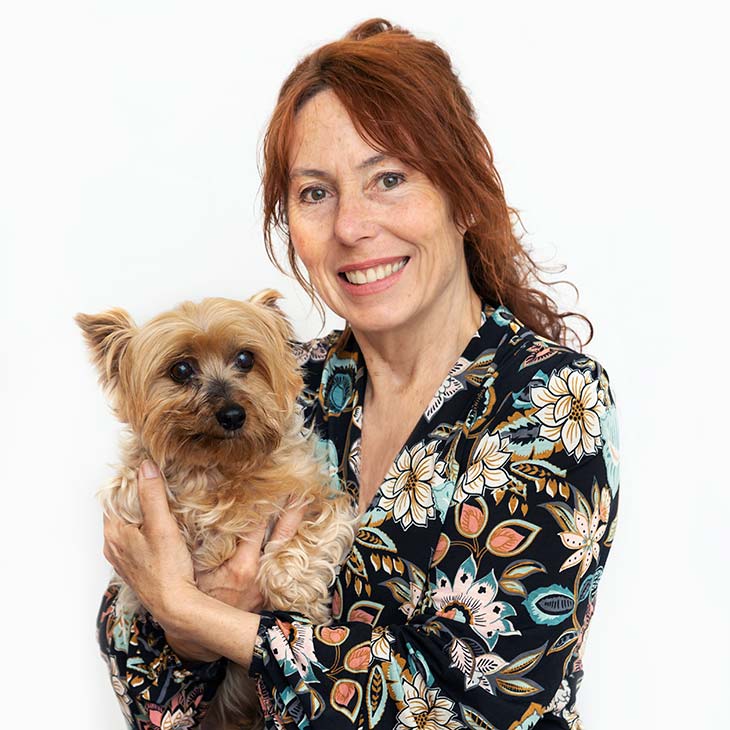 Manon is a pioneer in the field of animal supplements and stands out for her leadership and creativity. A visionary and committed entrepreneur, she loves new challenges. Her boundless enthusiasm allows her to build trust with her clients and her team. Animals have always been a part of her life, currently it's Hugo, a 12-year-old Yorkshire that they adopted from a lady who unfortunately couldn't keep him anymore and her cats: Youyou, Charlot, Mimine and Boubou that have all been adopted.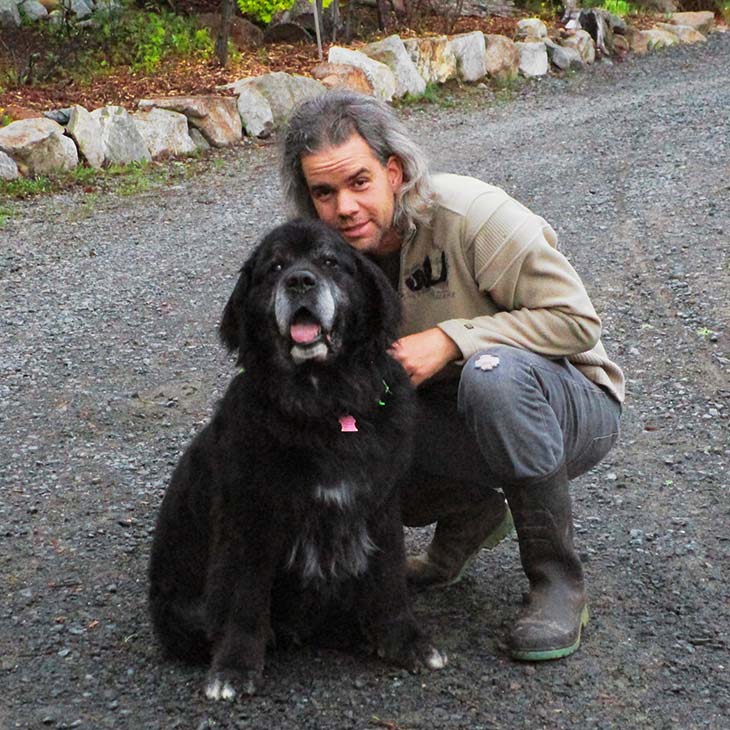 Vice-president and Founder / Director of Operations
François, vice-president and founder of Zanimo is a builder at heart. He stands out for his ingenuity and his passion for new technologies. An entrepreneur with integrity and commitment, he does not hesitate to take on challenges and has the ability to find the best solutions. His thirst for learning and his curiosity allows him to optimize the company's efficiency and performance. On the picture you can see Cujo, a beautiful Newfoundland who has been part of our life.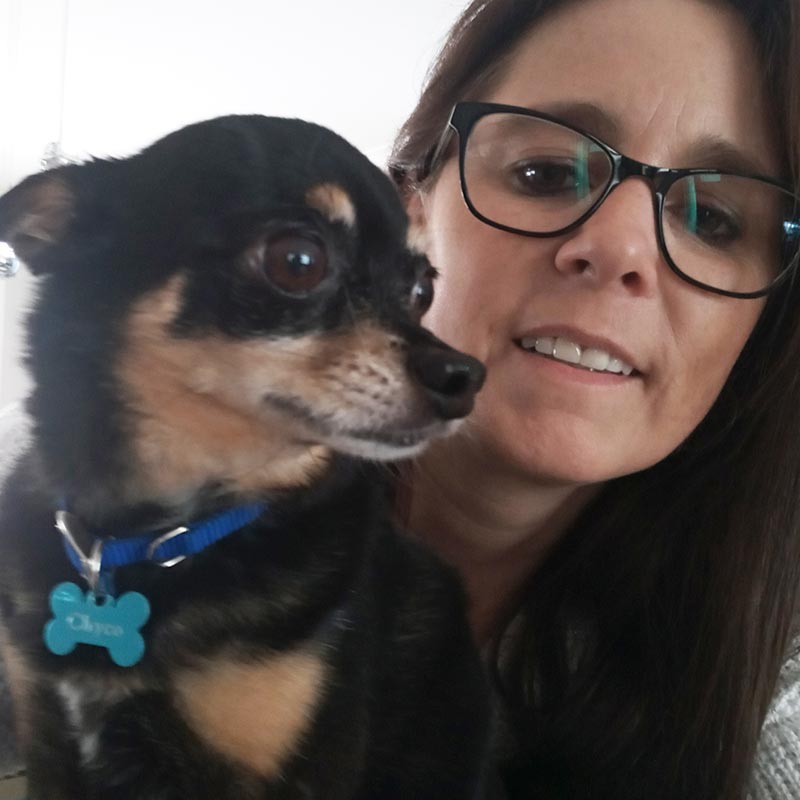 Internal Sales Representative / Customer Service
Chantal has always worked in the health and natural products industry. She has a facility to connect with people and have a great interaction with them, thanks to her sociable side and her great capacity to communicate. She is a girl who loves life in all its simplicity, nature and of course animals. This leads us to introduce Chyco, her little love of Chiwawa who has been in her life for 11 years. Before that she had Ti-gars, a bichon for 17 years. Chantal will always be there to advise you on the right product for your pet.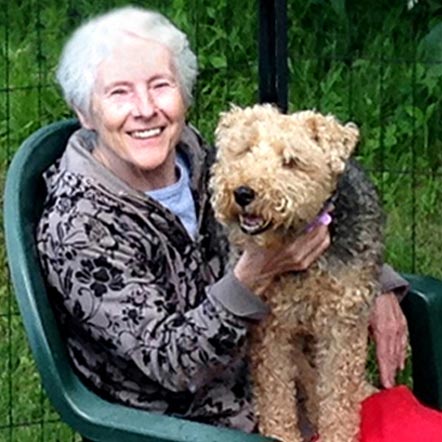 Warehouse / Receiving and Shipping Supervisor
Gisèle was at the end of her career and wanted to work in a field that she was passionate about and that would make her happy. What could be better than working for the well-being of the animals she loves? It took two tries, but ZANIMO finally accepted. She is so happy to be part of the ZANIMO family! Her adorable 4-legged friend Milou, who was adopted from a shelter, is an 8 year old Welch Terrier who has been in her life since September 2021.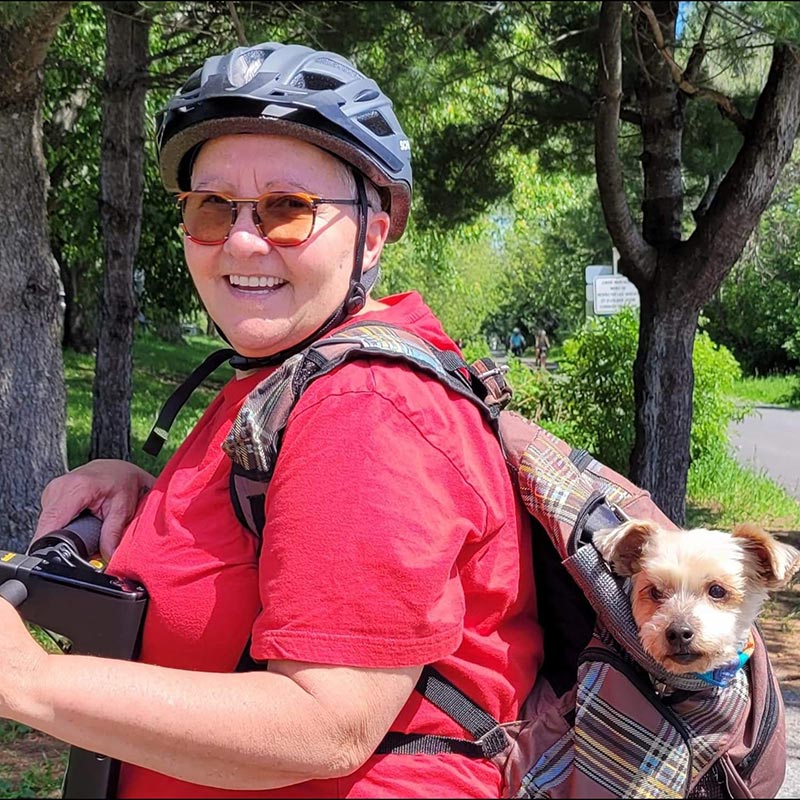 Warehouse Manager / Receiving and Shipping
Linda is passionate about many things, but her first passion is animals. Her work experiences led her to work at Zanimo. The position she occupies brings her great satisfaction on several aspects. Her 4-legged companion, whose name is Leo, is 5 years old. A Morkie that she adopted in 2022.  She loves to ride her electric scooter with her beautiful Leo who loves to follow her snuggled up in her backpack.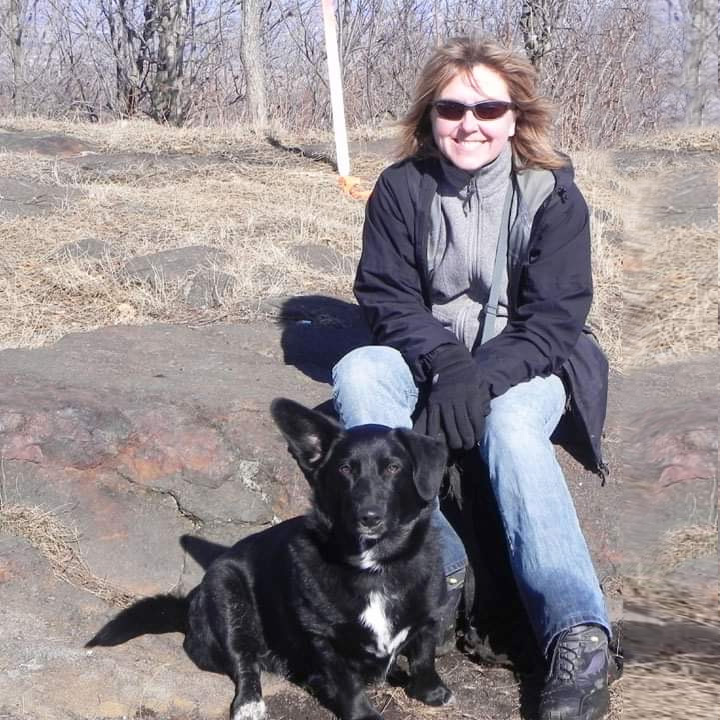 Graphic Designer / Marketing and Social Networks Manager
Linda has been working as a graphic designer for over 22 years. She is very creative and has a lot of ideas. At Zanimo, she is in charge of marketing and social networks. Curious and passionate, she followed several trainings during her life because she has a great thirst to learn. Of course, she loves animals, and she has done a training in zootherapy in 2009. Her partner Charlotte, a corgi-labrador, has shared her life for 13 years. They have developed a great complicity, Charlotte follows her everywhere to be always near her mistress.